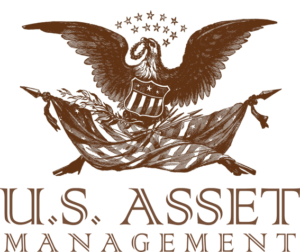 NEWS RELEASE
04/20/2017
U.S. Asset Management is a finalist in Gwinnett Chamber's IMPACT Regional Business Awards
Gwinnett County (METRO ATLANTA) GA – U.S. Asset Management has been recognized as a leading area organization by becoming a finalist for an IMPACT Regional Business Award.
Designed to be reflective and unique to Gwinnett and across metro Atlanta, the program pays tribute to premier organizations in top industries that are driving economic development and job creation, while enhancing our quality of life.
"We are pleased to be recognized as a finalist for the Gwinnett Chamber of Commerce IMPACT Regional Business Awards – and we were quite surprised because our firm is less than 1 year old. I think it is a testament to the fact that we take great pride in the Gwinnett Chamber and we are very involved in the community we serve. ", said David Cross, Wealth Advisor and owner.
Recipients will be selected in the following sectors:
AEC (Architecture, Engineering & Construction)
Education
Healthcare
Hospitality
Information Technology
International
Nonprofit
Service
Small Business
"Bringing together leaders across these important industries is another example of how the Gwinnett Chamber can fulfill its mission to serve as a community forum," said Dr. Dan Kaufman, President & CEO of the Gwinnett Chamber. "We are honored to provide a platform that showcases these excelling organizations, which are what makes the metro region a leader in so many areas."
The awards ceremony will be held 11:30 a.m. to 1:30 p.m. Wednesday, May 10 at the Infinite Energy Forum.
An overall IMPACT Regional Business Awards recipient will be selected from one of the above category winners.
###
MEDIA CONTACT
KAREN KARL | 678-894-0696 | KAREN.KARL@US-AM.COM
PROGRAM CONTACT
Cally D'Angelo | 678.957.4958 | CDAngelo@GwinnettChamber.org
This site may contain links to articles or other information that may be contained on a third-party website. Neither Advisory Services Network or Calton & Assoc. Inc. are responsible for and do not control, adopt, or endorse any content contained on any third party website.
Advisory services offered though U.S. Asset Management, a member of Advisory Services Network, LLC. 1040 Crowne Pt. Pkwy Suite 840 | Atlanta | GA | 30338 | 770.352.0449 Securities offered through Calton & Assoc. Inc. Member FINRA/SIPC 2701 N. Rocky Pt Drive | Tampa | FL | 33607
Advisory Services Network, LLC and Calton & Assoc. Inc., are separate and unrelated entities.