Our latest assessment of the 1 year and 3 to 5-year potential return for the Dow Jones Industrial Average: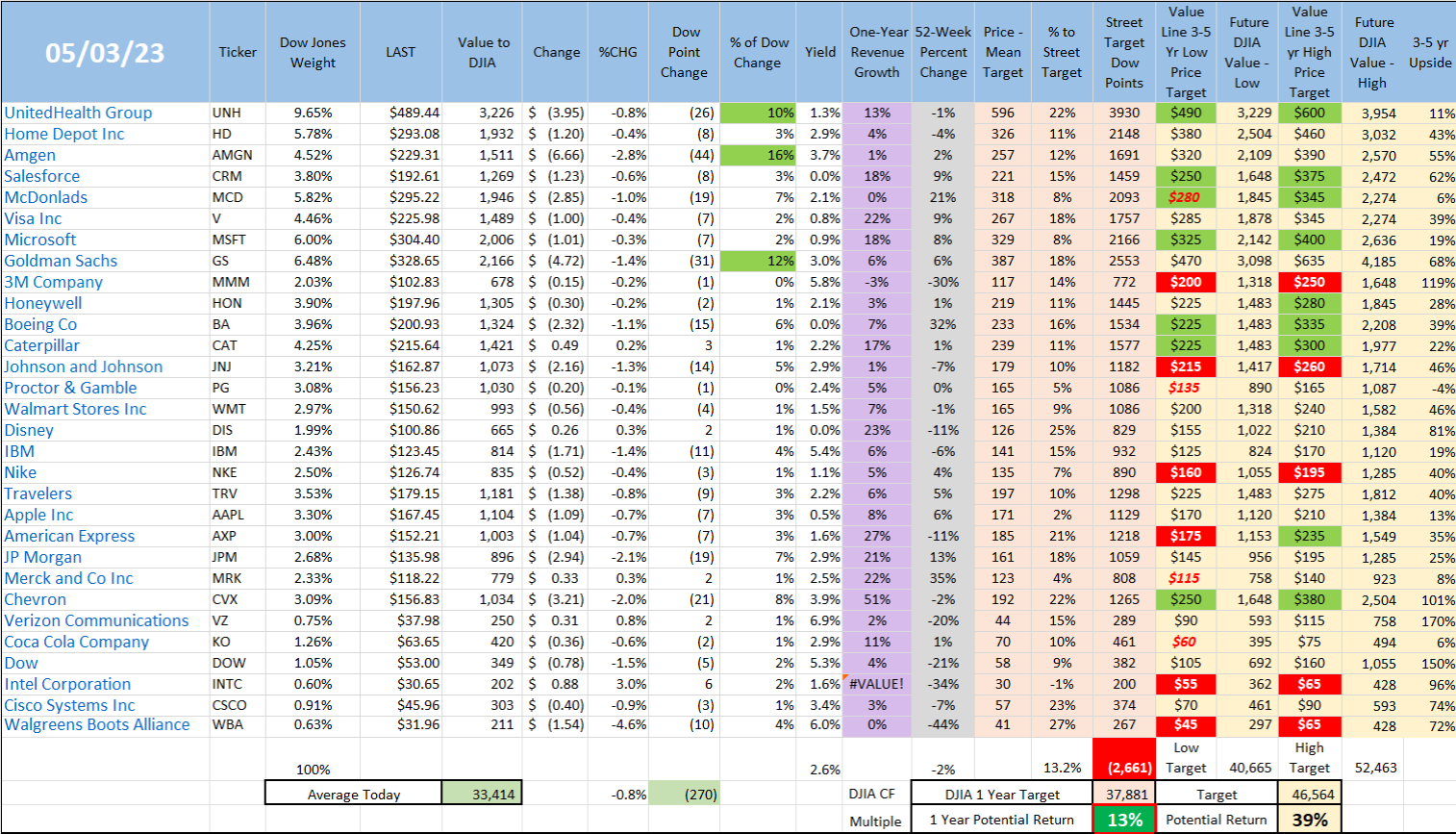 The 1-year price target is calculated by simply uploading the current Wall Street price target for each company's stock. The price target is the median target that supplied by major investment research firms and sourced through Refinitiv, one of our data services. The 3 to 5-year high price target and low price targets are supplied by Value Line. We simply calculate the midpoint for their 3 to 5 year high price target and low price target for each company to arrive at the midpoint. The target prices shown are not meant to be prices that you will see on a particular date in the future, but rather an estimation of the current potential return and the anticipated trajectory. The price targets are updated each day. This is just a snapshot in time.
The Dow Jones Industrial Average is only one of many indicators for US stocks but it is commonly referenced in financial news. It may or may not be appropriate for your situation. If you have questions about how to invest or which investments may make sense for you, contact me directly at david.cross@us-am.com or call me at 678-894-0697.
IMPORTANT: ALL ASSUMPTIONS OF GROWTH RATES DISCUSSED IN THIS PLAN AND/OR SHOWN ON ANY CHARTS ARE HYPOTHETICAL AND ARE NOT A GUARANTEE OF THE FUTURE PERFORMANCE OF ANY ASSET. Past performance is not indicative of future results.